Travel with Lufthansa all over the world!
Premium Economy Class
More comfort. More enjoyment. More baggage.
Increased free baggage allowance

Wider range of meal options

Other services
Deutsche Lufthansa AG is an aviation corporation and also the parent company for more than 400 other companies and branches. Lufthansa key values are commitment to the highest quality, innovations, safety and reliability.
Lufthansa is recognized as the best
airline in Europe
*
18 million passengers from 160 countries highly appreciated the premium service and modern equipment of Lufthansa aircrafts:
Best meals in lounges for First Class passengers
The best airline of Western Europe
*according to Skytrax World Airline Awards 2017
In a Group Lufthansa, Austrian Airlines, Brussels Airlines and SWISS operate via their hub airports in Frankfurt, Munich, Vienna, Brussels and Zurich to 285 destinations in 102 countries on four continents. Fleet includes 638 aircrafts and 138 more planes are about to be added by 2025.
Lufthansa main activity is passenger air services operated by the following airlines:
International route map
more than 10,190 flights a week
to 261 destinations
in 101 countries
638

planes

Austrian Airlines
Brussels Airlines
Germanwings / Eurowings
Lufthansa
SWISS

80

planes

47

planes

84

planes

334

planes

93

planes
Passengers of Lufthansa arrive on time to their destinations due to the wide network of international routes, two leading hubs in Frankfurt and Munich and excellent flight schedule. Therefore, nearly 60 million of passengers annually choose Lufthansa as their preferred carrier for travelling.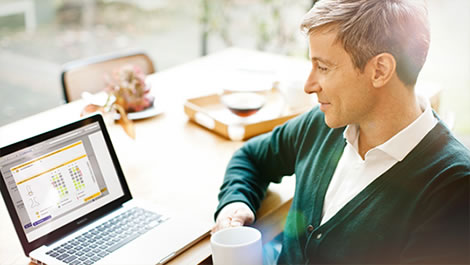 Online check-in
In 23 hours before departure you can check in online and select your seat from the cabin seat map. Simply print out your online boarding pass or send it to your mobile phone.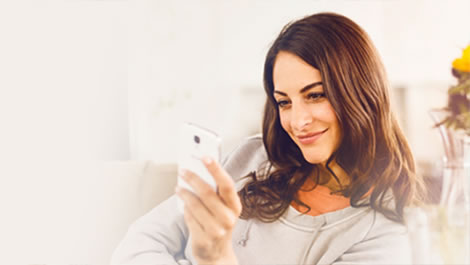 New mobile application
Do you use iPhone, BlackBerry, Nokia or any other smartphone? Lufthansa has developed an application specially for your device. This allows you to access all Lufthansa main services any time from any place of the world. Save your time and download the application from App Store, BlackBerry App World or Google Play.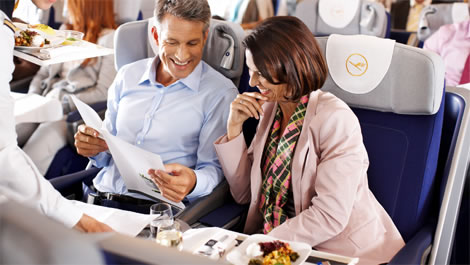 New Premium Economy class
More personal space, more entertainment and more baggage! Use the new Premium Economy Class available on Lufthansa long-haul flights and enjoy additional benefits and privileges both on the ground and on board. Each Premium Economy passenger is provided with 50% larger personal space, wider meal menu, extensive in-flight entertainment program, a bag with useful travel accessories, extended baggage allowances, access to certain Lufthansa Business Lounges (available for additional money on demand) and other services. Enjoy a thoroughly relaxing journey! Premium Economy Class comfort can be already experienced on flights between Frankfurt and Beijing, Buenos Aires, Chicago, Hong Kong, Los Angeles, Mexico City, Mumbai, São Paulo, Seoul, and Washington, D.C.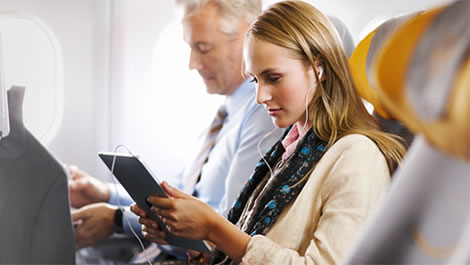 FlyNet® — Internet on board
Over 90% of Lufthansa long-haul fleet are equipped with Lufthansa FlyNet® — the world's first system of broadband Internet access on board.
2008-2020 Tickets.ua
Online booking service